Milecastle 48

-

Poltross Burn

known as Poltross Burn Milecastle and Kings Stables

Gilsland, Cumberland

Featured Location Guide
Milecastle 48, is one of the best preserved milecastles on Hadrianís Wall. Poltross includes an oven, a stair to the rampart walk, and the remains of its north gateway.
It was known by locals for a long time, and still is by many locals as the Kings Stables,

but since tourism has developed it has been more known by the title Poltross Burn Milecastle. The renaming would appear to have happened so that archaeologists could avoid any link to the legends of King Arthur.

The milecastle is 18.5m by 21.3m and has a roadway through it in the longest dimension, with two barrack blocks, one each side of the roadway. It was built with broad gage defensive walls, including stub walls that suggests it was an early development, before the decision was made to make the wall narrower. It then joins narrow walls.
The stair base and first few steps survive in the south east corner, and someone projected from this that the walk height on the wall would be 3.6 metres and total wall height, including parapet, 4.6metres. The English Heritage board on the site says that it was built by the sixth legion, manned by auxiliary troops and occupied until the 4th century. It was excavated in 1909.
The railway that runs very close to it is the Tyne Valley Line,

from Newcastle to Carlisle.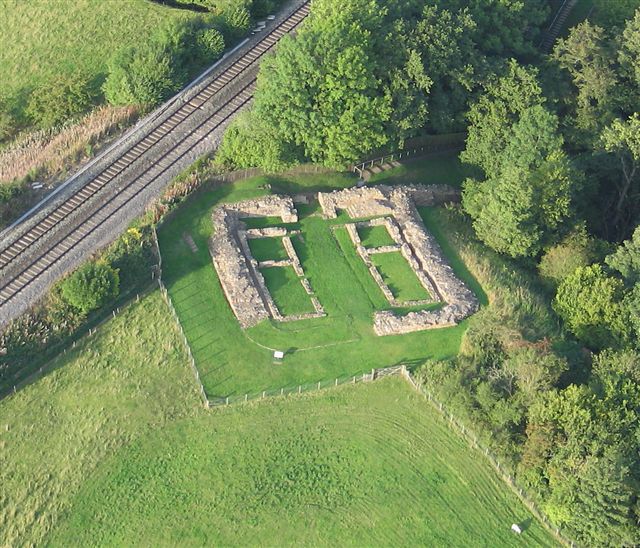 Aerial photo by Simon Ledingham used with permission. Previously on www.visitcumbria.com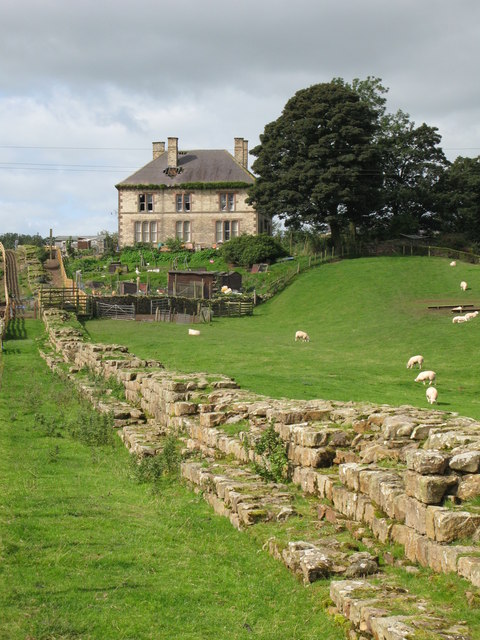 The wall at Gilsland Photo by Mike Quinn,


notice the narrow wall built on broad foundations.
The reverse view of this is below, and appears to go to the railway line and the milecastle is just the other side, but at the higher level, so at least a part of the hillside ahead was there before the railway.
Photo by Mike Quinn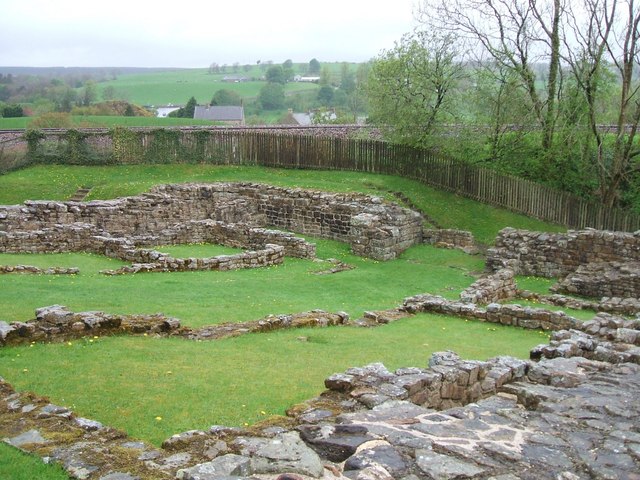 Photo above by Iain Russell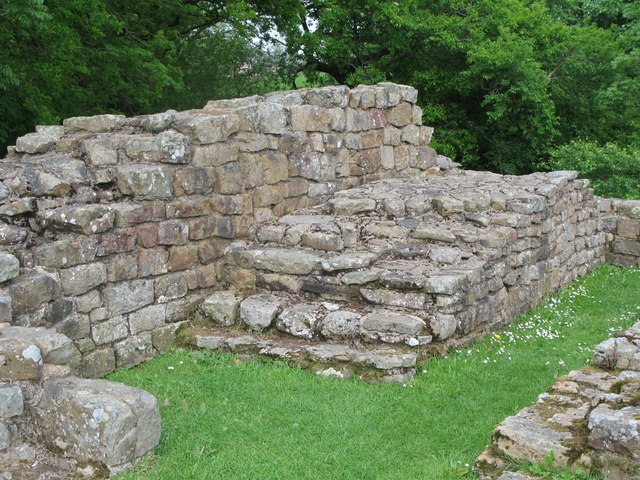 Stairway remains photo by Mike Quinn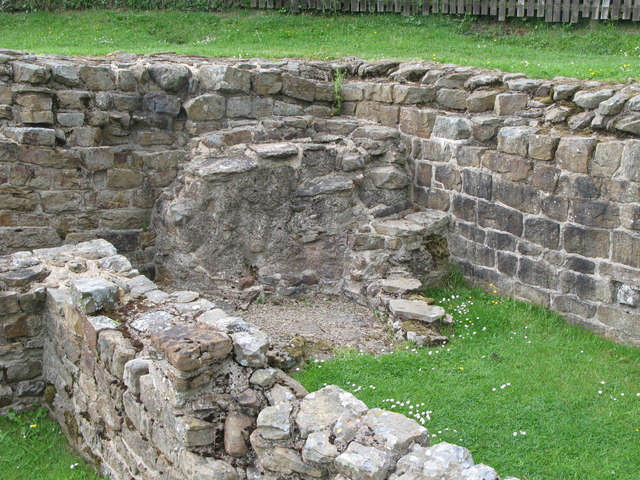 Remains on an oven photo by Mike Quinn

---
Please let us know any other information that we can add to the Grid(s) or page and any errors that you discover. Before making a long trip to any location it is always wise to double check the current information, websites like magazines may be correct at the time the information is written, but things change and it is of course impossible to double check all entries on a regular basis. If you have any good photographs that you feel would improve the illustration of this page then please let us have copies. In referring to this page it is helpful if you quote both the Page Ref and Topic or Section references from the Grid below. To print the planning grid select it then right click and print the selected area.
Please submit information on locations you discover so that this system continues to grow.