Article
Duotone
A duotone image is an image printed or created in two colours, historically it was halftone image, with a contrasting colour, also a halftone, put over the first. It can be used to bring out the midtones and highlights within an image. It was and sometimes still is used in commercial printing and newspaper adverts, where a spot colour is used rather than going for full colour.
Duotones date back to the early Cyanotype

and halftone prints.
Fake duotones can be made by printing a single colour with another colour halftone over it. The disadvantage of this is that it looses a lot of the contrast in the image, compared to a true duotone.
Editing packages will often have some means to produce duotones.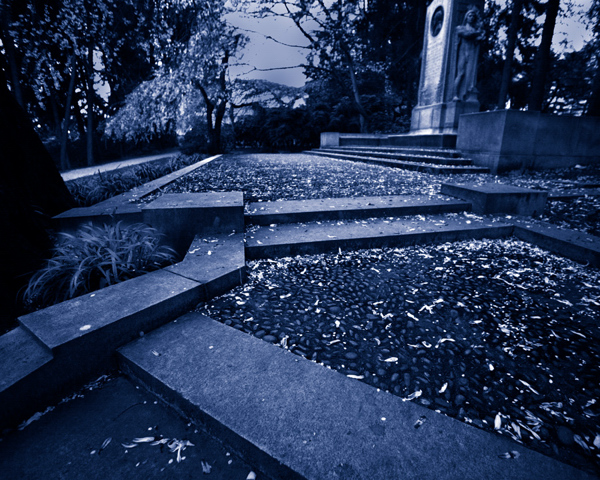 Duotone created in Photoshop, and printed with black and blue ink
Image from

Wikipedia

Producing Duotone in Photoshop
Editing a duotone in Photoshop can be done in several ways. Its duotone colour mode, works out the highlights and middle tones of a Monochrome

(black and white) image, and then uses this, to produce an image with black and the users choice of second colour. To do this in Photoshop:-
1. Correct the exposure and contrast of the image, ignore colour balance.
2. Convert to Monochrome

image, for best results use.
Select image, adjustments, black and white then select best results.
Select image, mode, greyscale.
3. Now convert to duotone.
Select Image, mode, duotone, then select your 2nd colour. If for commercial printing make sure you have selected the exact colour they will use as the spot colour.
Adjust the curves, still with the same settings, this adjusts the amount of ink for each colour at different parts of the curve, i.e. highlights, midtones etc.
If you have several images to process, this may be made quicker by saving the duotone colour and curve.
You can also save the duotone at this stage.
4. Finally convert the image back to an RGB image.
Select Image, Mode, RGB
5. You can now do any other editing you want to on the image, i.e. sharpening.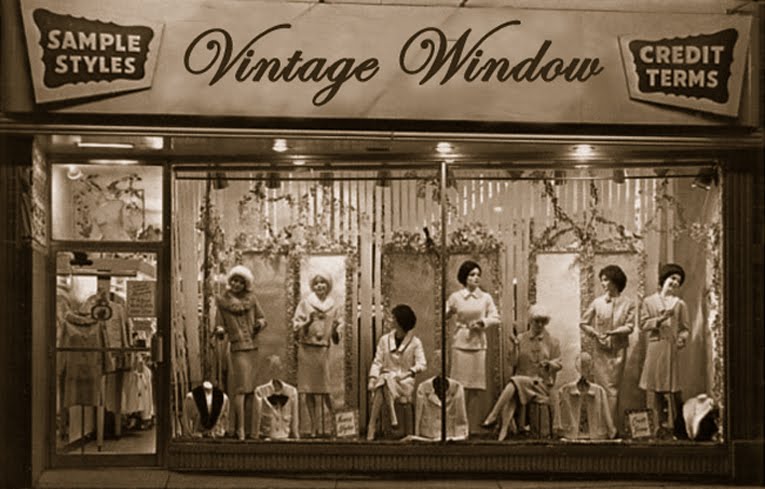 Duotone image as it appeared in a 1950's magazine
A Woodland Path - Duotone print made with Photoshop
---
See Also:
Creating Vintage Images - Old Look Photos

Monochrome

Sepia

Cyanotype

Soft images

Vignetting