Whitby Lighthouse

Whitby, Yorkshire

Location Guide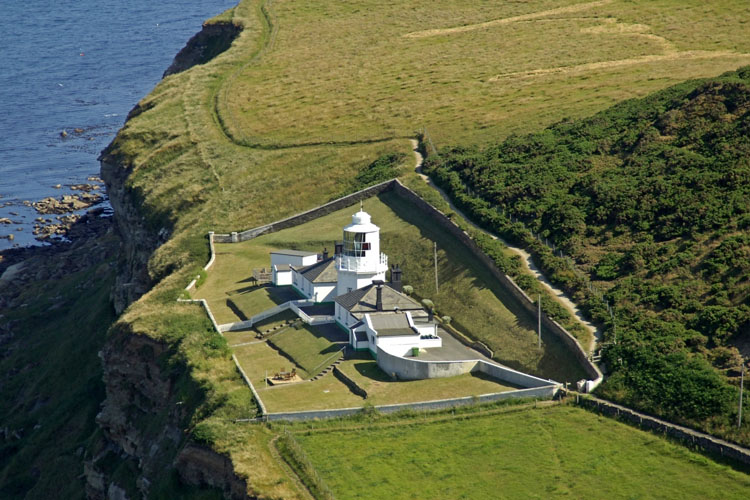 Aerial photos above and below by Marinas.com

more images are available.
The photo below shows both the lighthouse and the fog signal station.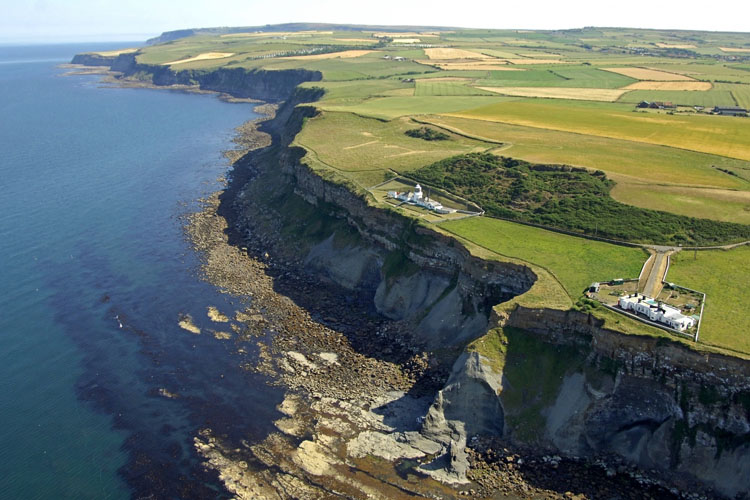 Captain Cook set out in the ENDEAVOUR on his voyage of discovery to Australia in 1768 from the harbour at Whitby, today its the base for the town's fishing fleet.
Whitby and the area around it is popular with tourists, with such attractions as Whitby Abbey



and the steam preservation railway, North Yorkshire Moors Railway


reaches there.
Extending to Ravenscar around Robin Hood's Bay there are fine beaches for holiday makers and the High cliffs.
The lighthouse is on the cliffs to the south of Whitby.
In 1858, Trinity House built Whitby Lighthouse on Ling Hill. The design was by James Walker, originally it had a pair of towers, aligned north-south and showing fixed lights over Whitby Rock.
In 1890 it was altered when a more efficient light was installed in the smaller tower and the other closed down and later demolished.
Whitby Lighthouse was automated in 1992 and is monitored and controlled by a link from the Trinity House Operations Control Centre at Harwich in Essex.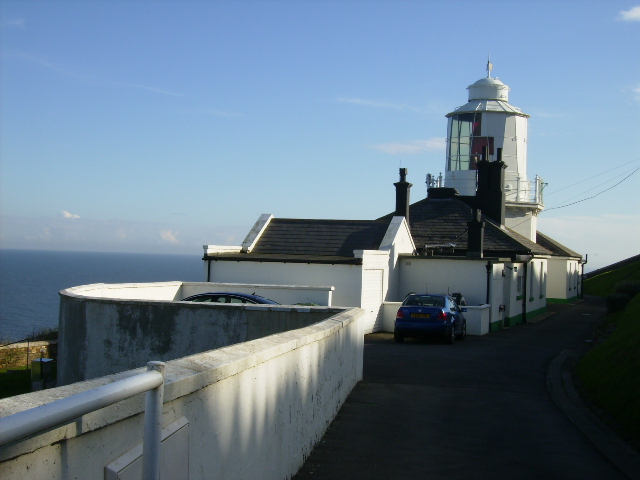 Photo by Phil Catterall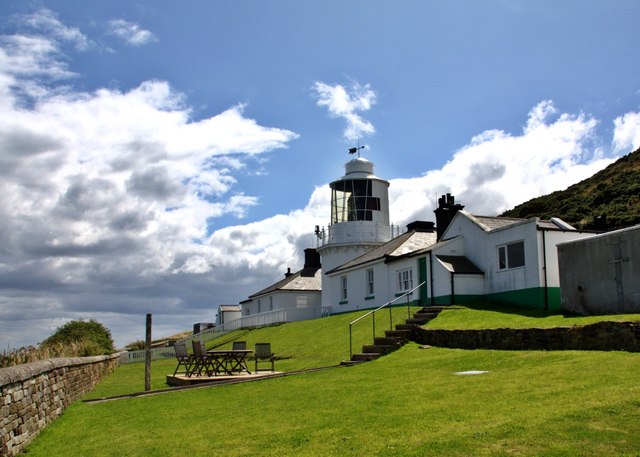 Photo by Paul Buckingham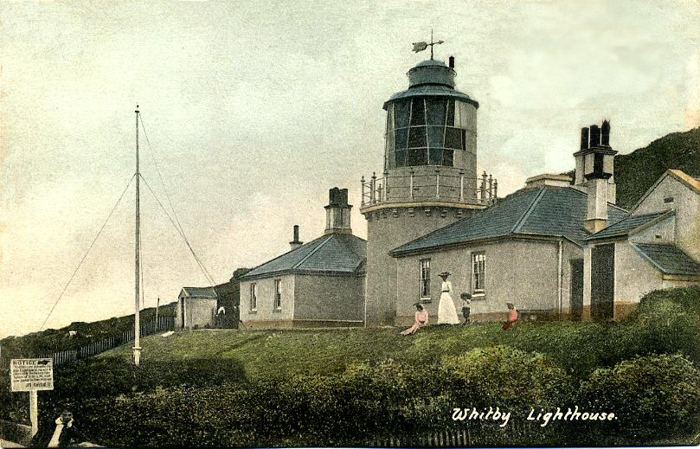 The Photochrome above shows how this would have looked soon after 1900, the second tower had been pulled down by this point. The Photochrome process starts with a black and white photograph and the colour is added according to the photographers notes, before a load of stones are used to print individual colours. White most Photochromes are quite accurate, in this case the buildings could nave been white and greyed to represent shadows. However many more older photographs do suggest that painting the building white did not generally happen until later and many are unpainted stone. See also An introduction to Photochromes.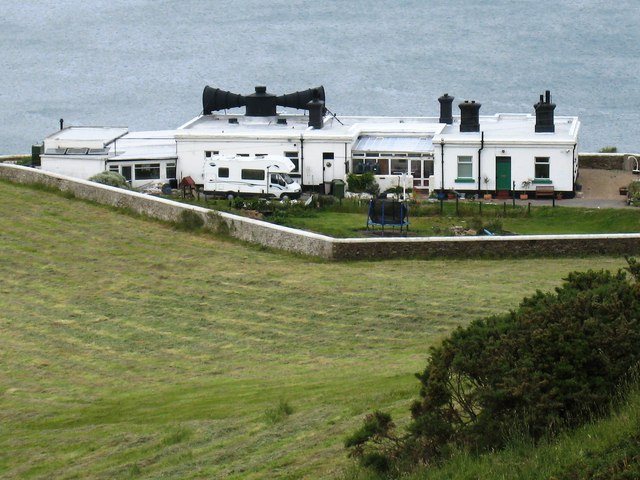 Whitby Fog Signal. This photograph shows a view of Whitby Fog Signal (according to the OS 27 map).
It is also now known as 'Hornblower Lodge' and is used as holiday accommodation.
This picture was taken looking in a north easterly direction towards the North Sea.

Photo By Philip Barker

---
Lighthouse information Grid

Name:

Whitby Lighthouse, Yorkshire

Current status:

Currently in use

Geographic Position:

54° 28'.67 N 00° 34'.00 W

Top of a cliff about 3km (2 miles) east of Whitby Harbour.

Grid Reference:

NZ928101

Ceremonial County:

Yorkshire

Appearance:

Brick tower (octagonal) with lantern and gallery, painted white, attached to 1 storey keeper's house

Map Link:

Aerial photo:

Marinas.com Google satellite view.

Other photos:

Originally built:

1858 up until 1890 had two towers, the one in use is the shorter one

Current lighthouse built:

Height of Tower:

13m 43ft

Height of light above mean sea level:

73m 240ft

Character of light:

White and red isophase (depending on direction) every 5 seconds

Character of fog signal:

Range of light:

White Light 18 nautical miles; red light 16 nautical miles

Owned / run by:

Trinity House

Getting there:

Access:

Website:

TH

Other Useful Websites:

Wiki (town of Whitby) lighthouse explorer

Routes:
Other Relevant pages:

Notes:
Please let us know any other information that we can add to the Grid or page and any errors that you discover. Before making a long trip to any location it is always wise to double check the current information, websites like magazines may be correct at the time the information is written, but things change and it is of course impossible to double check all entries on a regular basis. If you have any good photographs that you feel would improve the illustration of this page then please let us have copies. In referring to this page it is helpful if you quote both the Page Ref and Topic or Section references from the Grid below. To print the planning grid select it then right click and print the selected area.
Please submit information on locations you discover so that this system continues to grow.