Killingholme High Lighthouse

Killingholme, Lincolnshire

Location Guide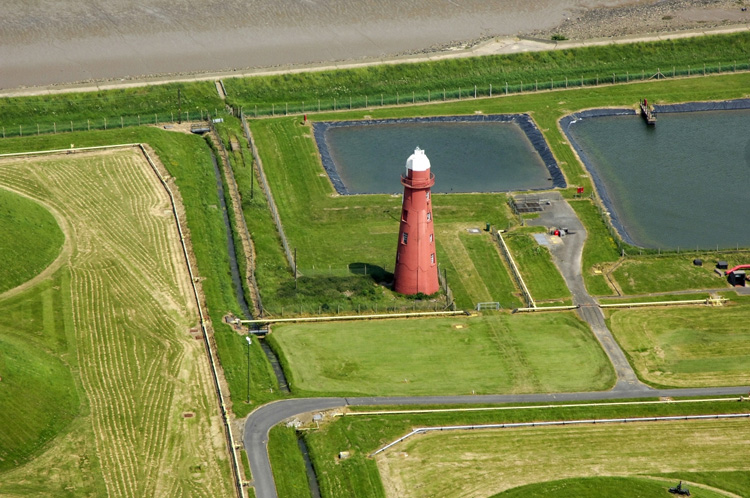 Aerial Photo by Marinas.com

(more images available)
One of three lighthouses that are very close together and formed a single working system. This large rear one and two shorter front lighthouses.

The other two are covered in the Killingholme Low location guide, the south low is shown right.

The images below show two of these, the large rear or high and one of the two front or low ones. These pairs were quite common and we have covered in other location guides examples of where this was used, for example at Happisburgh Lighthouse, although there the lower one was later lost into the sea. In the

Image from Marinas.com
case of Burnham-on-Sea High

and Burnham-on-Sea Low

both still exist and are used as daytime marks, although in that case only the Burnham-on-Sea Low, a square wooden structure on legs on the beach is still lit. In many other cases one only now survives.
Where you get a high and low, you find that by lining up one behind the other, ships could be on a safe route.
Although I can find a number of photos of the 3 at Killingholme, and from various sources a few other details, I have not found a history or details on their application.
We do know when they were built, and with the northern Low light, which is connected to a lighthouse keeper's house, from a protection listing, that it was built by William Foale for Trinity House in 1851 and that the lighthouse was used as a signal station for trawlers until 1920. The date of building and the names of wardens are recorded on a plaque on nearby Killingholme High Lighthouse, suggesting both were Trinity House lighthouses at that time.
The South Low was built in 1836, North Low 1851 or 1852, and the High in 1876. It might appear logically that an earlier high may have existed.
This needs further research.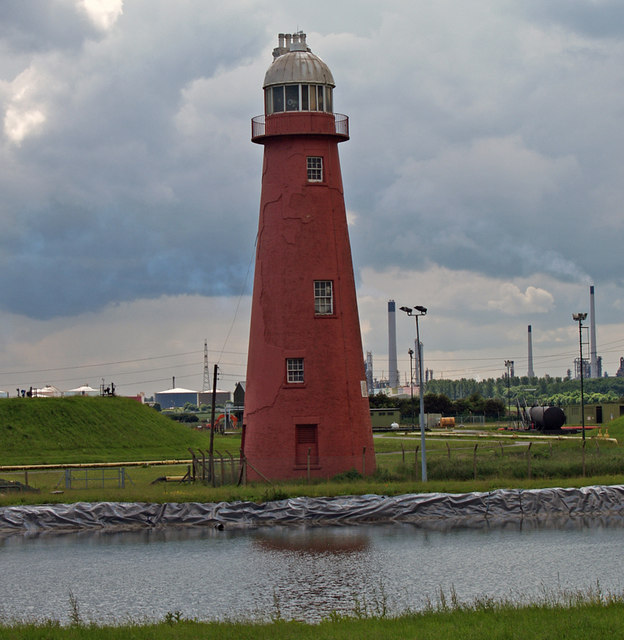 Photo by David Wright

i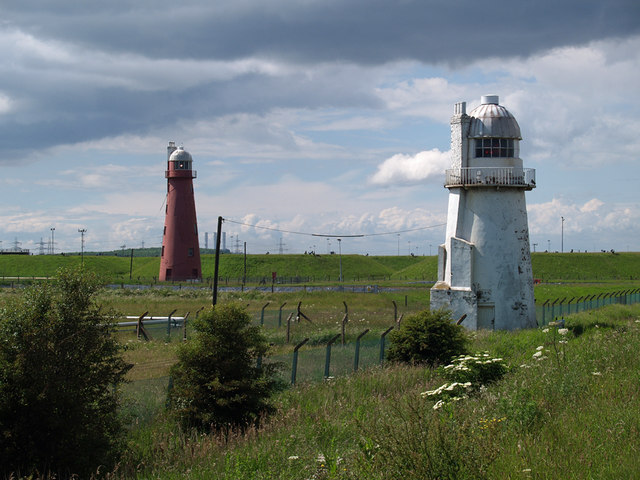 With South low, taken from Humber bank pathway

Photo by David Wright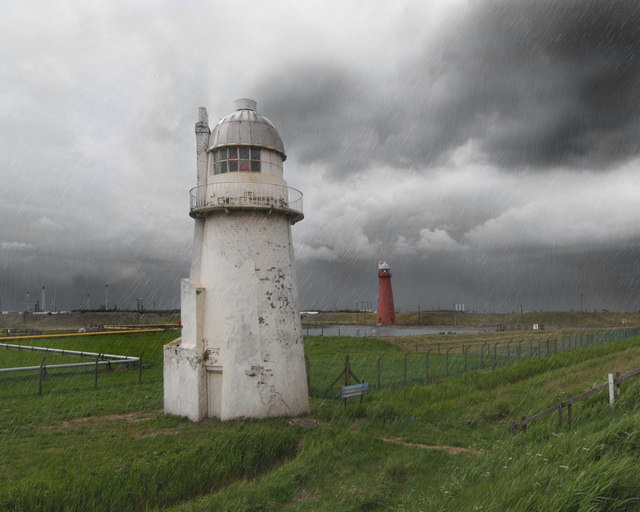 With South Low

Photo from Geograph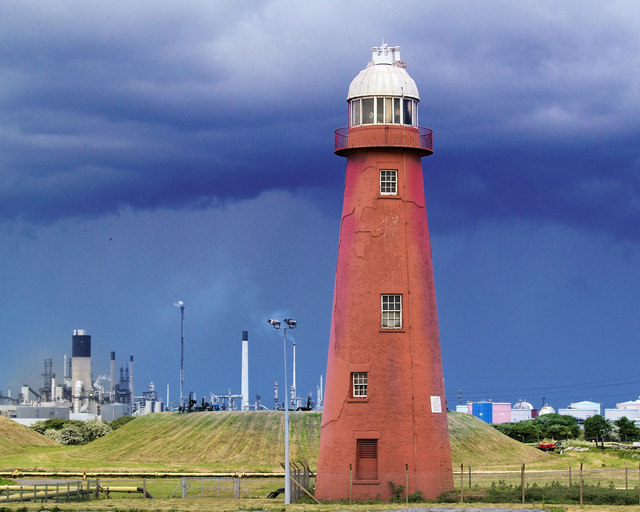 Photo from Geograph

---
Lighthouse information Grid

| | |
| --- | --- |
| Name: | Killingholme High Lighthouse, Lincolnshire |
| Current status: | In use |
| Geographic Position: | South bank of Humber river Humberside. North of Immingham on the side of the river Humber |
| Grid Reference: | TA178181 |
| Ceremonial County: | Lincolnshire |
| Appearance: | Round brick tower with lantern and gallery, painted red, lantern dome is white. Former stucco covering of the tower has nearly all peeled off. |
| Map Link: | |
| Aerial photo: | Marinas.com Google satellite view |
| Other photos: | |
| Originally built: | Not known, I suspect there was an earlier one |
| Current lighthouse built: | 1876 |
| Height of Tower: | 24m 79 ft |
| Height of light above mean sea level: | 69ft over water |
| Character of light: | Red light occulting every 4 seconds |
| Character of fog signal: | None |
| Range of light: | Not Known |
| Owned / run by: | Grimsby and Immingham Ports |
| Getting there: | See map |
| Access: | Open site, tower is closed |
| Website: | |
| Other Useful Websites: | Lighthouse Depot |
| Routes: | |
| Other Relevant pages: | |
| Notes: | |
Please let us know any other information that we can add to the Grid or page and any errors that you discover. Before making a long trip to any location it is always wise to double check the current information, websites like magazines may be correct at the time the information is written, but things change and it is of course impossible to double check all entries on a regular basis. If you have any good photographs that you feel would improve the illustration of this page then please let us have copies. In referring to this page it is helpful if you quote both the Page Ref and Topic or Section references from the Grid below. To print the planning grid select it then right click and print the selected area.
Please submit information on locations you discover so that this system continues to grow.