Corstorphine Doocot

Edinburgh, Mid Lothian

Location Guide
Corstorphine is now a suburb of Edinburgh, but at the time the doocot was built it was a village and had it's own castle, built in the 14th century, this has now long since disappeared, but the doocot has survived.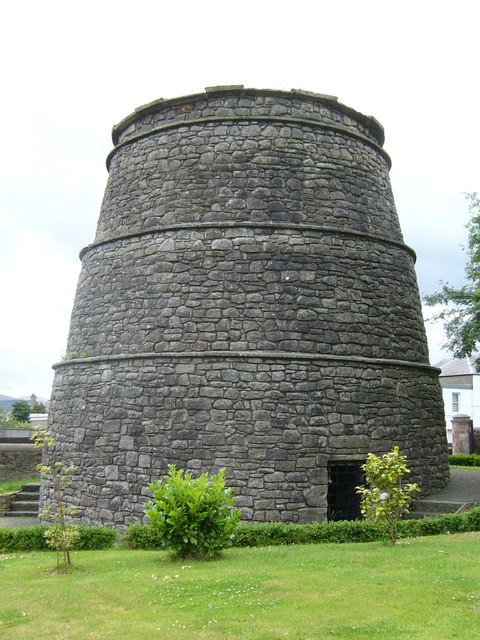 Photo by Kim Traynor

The doocot is a large 16th century beehive with over 1000 nesting boxes complete, and is the only remaining structure of the Corstorphine Castle estate. It is situated in Dovecot Road, amongst some residential houses. It is in a prominent position immediately behind the stone boundary wall at the eastern end of the road, next to 2 Dovecot Road.
It is a well preserved example of a beehive doocot, constructed in rubble sandstone and measures nearly 87 feet in circumference externally. It's walls are nearly 4ft thick and there are 3 string courses, the walls being slightly recessed above each course. The entrance is on the north side.
Inside it contains 1060 stone nest boxes, arranged in 28 tiers, and still has its potence (ladder) for gaining access to the nesting boxes to collect the pigeons - once an important source of meat. It is now in the care of Historic Scotland.
---
Location: Corstophine Doocot, Edinburgh, Mid Lothian

Grid Reference:

NT200725

Ceremonial County: Mid Lothian

Map Link: Multimap

Aerial photo: Multimap Aerial

Getting there: From Edinburgh take the A8 towards Livingstone, which is also signposted to Edinburgh Zoo. Once in St Johns Road, take left into Kirk Loan (one way) at the next junction turn left into Saughton Road North and second right into Dovecot Road. The dovecot is on the side of the road on your right.

Access: On the side of the road.
Website: Historic Scotland
Other Useful Websites:
Email:
Address: Dovecot Road, Corstophine, Edinburgh, Mid Lothian
Postcode: EH12 7LE
Telephone:
Opening Times: All reasonable times

Charges: None

Nearby Locations:
Other Location Pages:

Other Relevant Pages: Dovecots Dovecots in England Dovecots in Wales

Doocots in Scotland

Notes:
Please let us know any other information that we can add to the Grid(s) or page and any errors that you discover. Before making a long trip to any location it is always wise to double check the current information, websites like magazines may be correct at the time the information is written, but things change and it is of course impossible to double check all entries on a regular basis. If you have any good photographs that you feel would improve the illustration of this page then please let us have copies. In referring to this page it is helpful if you quote both the Page Ref and Topic or Section references from the Grid below. To print the planning grid select it then right click and print the selected area.
Please submit information on locations you discover so that this system continues to grow.