John Constable, The Hay Wain,
Then and Now

Flatford, Suffolk

Location Guide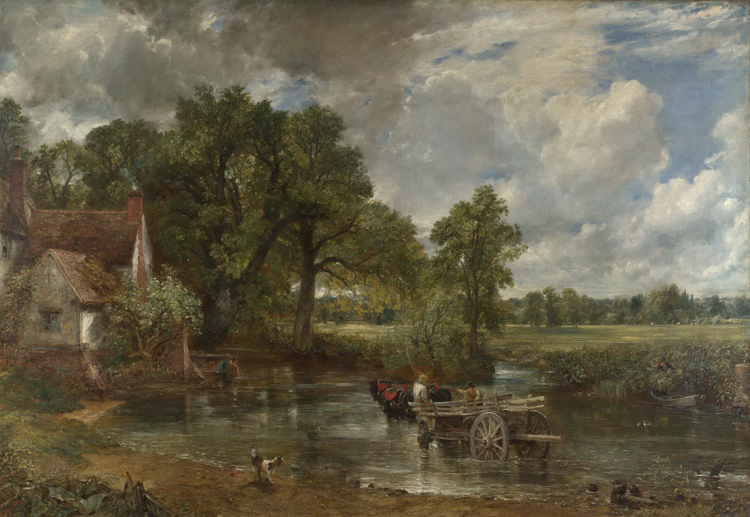 The Hay Wain was painted in 1821, it was originally titled 'Noon'. The cart in the centre is a Hay Wain. A real carts wheels would have been deeper in the water, and in other views he shows punts and boats in this area.
There is also a full sized oil sketch version of the above image.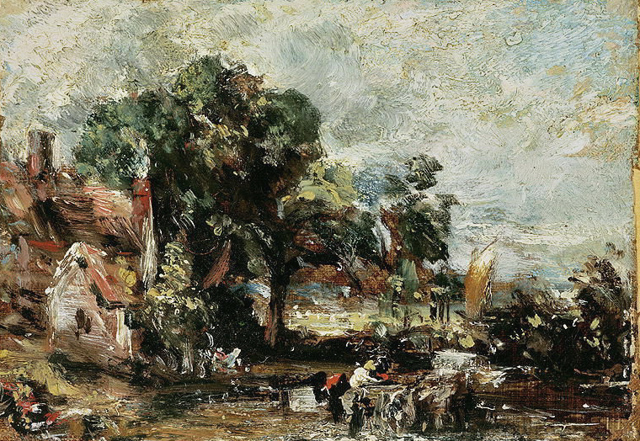 Oil Sketch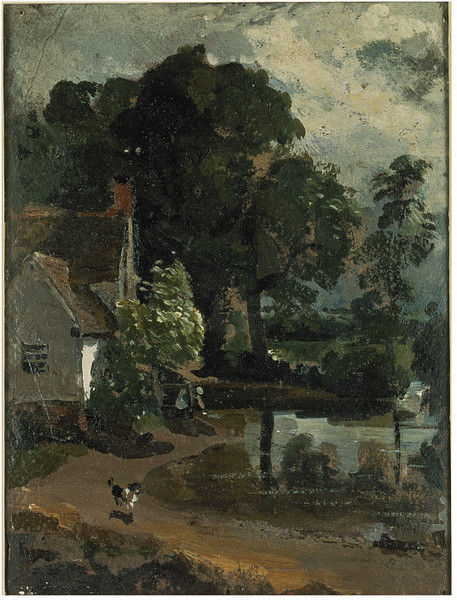 Willy Lotts House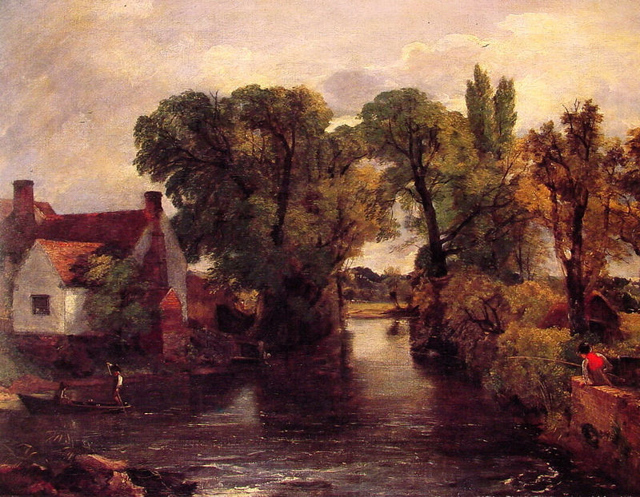 Mill stream - see The Mill Stream

All of the paintings above and some looking into this space from the opposite direction are based on one small area, with Willy Lotts cottage on the left and Flatford Mill,

right.
The matching photo of The Hay Wain today.
May be back a bit but the weeds then get in the way more.
Looking back towards the Mill.
The reverse of this is The Valley Farm

looking from the river.
This is probably the most well known of Constables work, appearing on many different items, from table mats, coasters, calendars to framed prints that many have hung on their walls.
---
Please let us know any other information that we can add to the Grid(s) or page and any errors that you discover. Before making a long trip to any location it is always wise to double check the current information, websites like magazines may be correct at the time the information is written, but things change and it is of course impossible to double check all entries on a regular basis. If you have any good photographs that you feel would improve the illustration of this page then please let us have copies. In referring to this page it is helpful if you quote both the Page Ref and Topic or Section references from the Grid below. To print the planning grid select it then right click and print the selected area.
Please submit information on locations you discover so that this system continues to grow.