Islands
Sully Island
Introduction

Sully is a small tidal island off the coast at the hamlet of Swanbridge, midway between Penarth and Barry. It is a small island of just 14.5 acres, and is uninhabited. There is a rocky causeway connecting the island to the mainland which is generally uncovered for around three hours either side of low tide. This means for the rest of the day the island is cut off from the mainland. The tide does come in fast so if you visit you need to be very careful getting to and from the island.

History

There is evidence that the island was frequently visited by both Romans and Vikings and there is archaeological evidence of a Saxon fort occupying the eastern end of the Island, on the summit of which is a Bronze Age barrow. During the 13th century it is believed to have been the base of a Norman pirate, known locally as 'The Night Hawk' and during the middle ages it was well known as a local smuggling point. Records from the 1500's show traders trying to evade the payment of duty, and a court record from 1569 shows contraband of 28,000lbs of cheese and 80 barrels of butter being seized.

Map Links: Multimap Multimap Aerial

Grid Ref: ST169670
In 2009 it was up for sale, and as it is part of a heritage coast, no planning permission for housing would be granted, although the local council would look sympathetically at any planning of a tourism nature.
---
What to See
There is a Danish Iron Age Hill Fort on the eastern end of the island, on the top of which is a Bronze age barrow. There are no visible remains but it is the highest point on the island and gives a good viewpoint. There is also the remains of a Victorian Shipwreck which can be found on the foreshore nearest the mainland which becomes visible at very low tide.
You also get views back across to the mainland including the buildings back at Swanbridge and the industrial chimneys at Barry. Looking out to sea across the Severn estuary towards the south west of England, on a good visibility day you can see down channel to Porlock in Devon and up channel as far as the Severn Bridge as well as across to the Somerset Coast. You also get views of Flat Holm Island with it's large white lighthouse, Flat Holm Lighthouse,

situated on the top.
To get more idea of what can be seen and photographed both on the island and from the island back towards it see this link of photos by Ben Salter.

Wildlife and Fauna
It once had a vast colony of rabbits, however during the 1950's when myxomatosis for prevalent in the UK the population was quickly wiped out. From time to time new rabbit colonies do set up home on the island but they are at nowhere near the 1950's levels. The waters around the island are fished for species such as cod, whiting, dogfish, conger eel and bass. Most of the island is covered with coarse grass, and with much of the island being sandy and loamy other species do struggle to survive. Plant life recorded on the island includes bee orchard, marine spleenwort and the adder's tongue fern.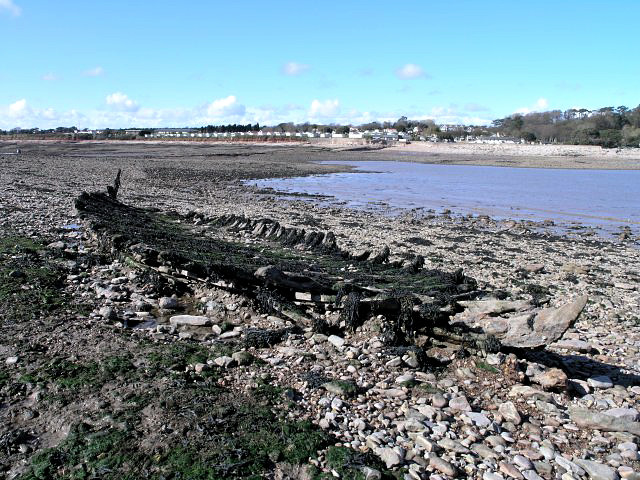 A Victorian Sea Wreck which can be seen on the island at Low Tide


Hywel Williams

---
How to Get There
From exit 33 of the M4 head A4232 until you reach the A4055 towards Penarth. From Penarth or Barry take the B4276 to reach Swanbridge. Access to the island is on foot at low tide from the car park of the Captains Wife pub and restaurant in the hamlet of Swanbridge. It can be accessed via a causeway three hours either side of low tide.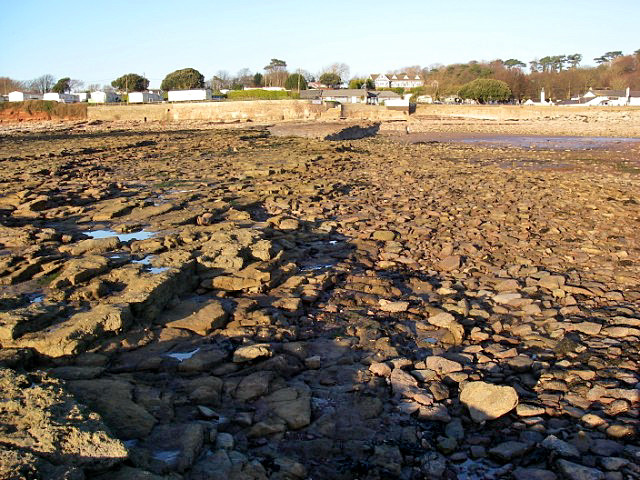 The Causeway from Sully Island

Alan Browning

---
Links and Lists
.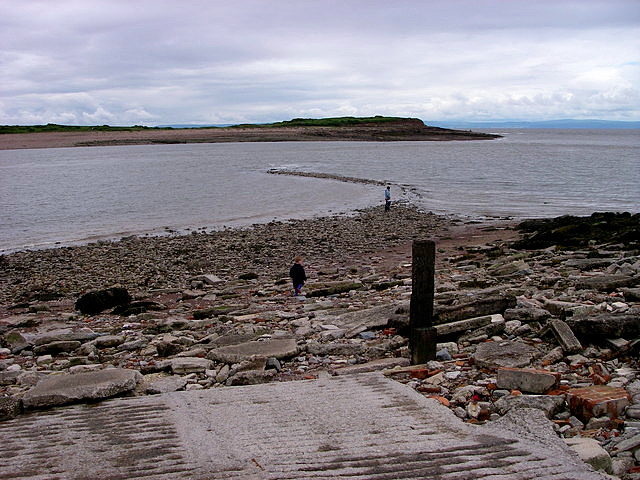 Shingle Spit from Swanbridge out to Sully Island

Alan Browning