Slemish Mountain

Broughshane, Co. Antrim

Quick Guide
See below grid for details
Slemish Mountain on the outskirts of Broughshane is an all year round photographic location especially at dusk when the last moments of the light meanders its way across the relatively flat landscape below. Legend has it that St Patrick used to tend his sheep on the slopes of this mountain, and it is still a place of pilgrimage in memory of him on St Patrick's Day (17th March) today. It is the largest of a number of volcanic plugs dotted around this part of Co. Antrim.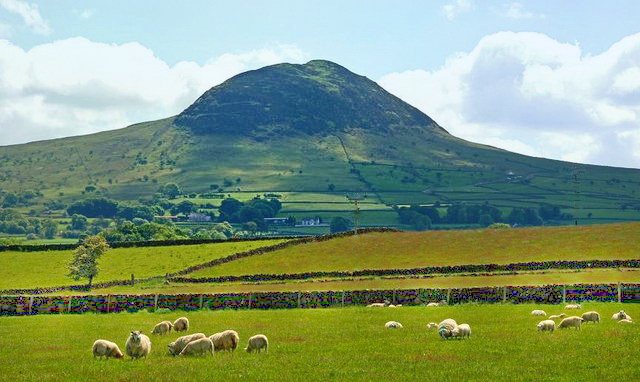 Slemish seen from Buckna.

Aubrey Dale

---
---

| | | |
| --- | --- | --- |
| CIN Page Ref: slemish_mountain | Classification: Mountain | Date Updated: 08/2008 |
---
This page is a Quick Guide, the idea of Quick Guides is to allow very basic information and linking forward information to be added to the system rather than having to wait until a full location guide has been developed. It should therefore be considered a development stage rather than a finished objective. Once more information is known the objective is to create either a Location or Featured Location page which has two grids and far more information.
Please let us know any other information that we can add to the Further information and Planning Grids or page and any errors that you discover. Before making a long trip to any location it is always wise to double check the current information, websites like magazines may be correct at the time the information is written, but things change and it is of course impossible to double check all entries on a regular basis. If you have any good photographs that you feel would improve the illustration of this page then please let us have copies. In referring to this page it is helpful if you quote the CIN Page Ref at the bottom of the Planning Grid above. To print the planning grid select it then right click and print the selected area.
Please submit information on locations you discover so that this system continues to grow.