Great Malvern May Day Donkey Procession

Great Malvern, Worcestershire

Location Guide
The clatter of hooves will once again sound out in Great Malvern, as donkeys from all over the three counties and beyond come to take part in the annual May Day Donkey Procession.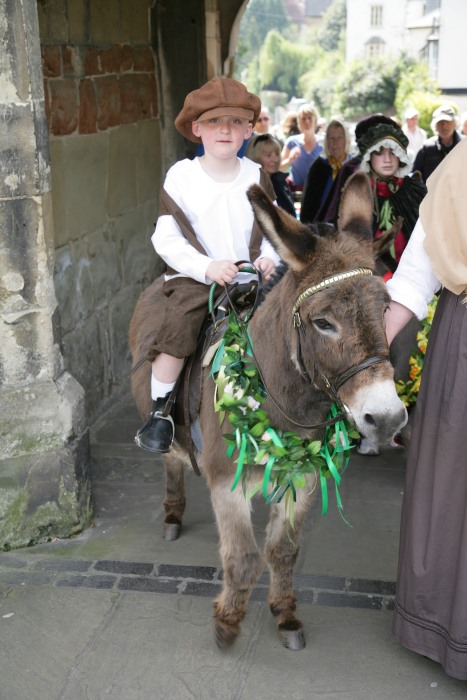 Photo by Steven McCrudden
This colourful, quintessentially English event sees donkeys decorated with beautiful floral garlands joined by adults and children in gorgeous, folk-lore inspired costumes, process around the town centre, singing traditional May Day songs and visiting the main springs and spouts.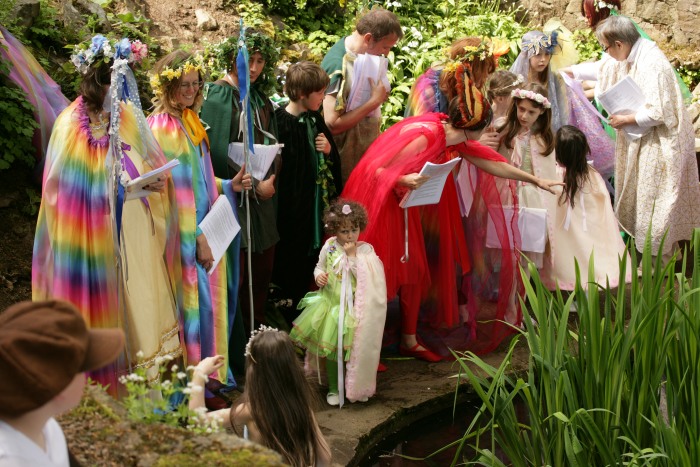 Photo by Steven McCrudden
Donkeys played a key role in Malvern's heyday as a Victorian spa town and resort; they carried invalids up to take the waters at the various healing springs on the hillsides, as well as tourists to picnic and enjoy the views.
This May Day Procession celebrates the role of donkeys in Malvern by bringing them back into the town; and as a reminder of the "donkey women" and "donkey boys" who looked after the animals, the procession is led by a local boy in Victorian dress riding a donkey.
The donkeys will gather at the Priory Gatehouse from 10.30am and there will, as always, be plenty of opportunity to meet them before the procession starts with the Blessing of the Donkeys at 11am.
The procession then leaves the Gatehouse and visits the main spouts in the town centre, reaching St Ann's Well at around 12.30pm. Following a break for a special Water Cure Lunch laid on by St Ann's Well café, festivities will resume at 2pm with the main Blessing of the Waters ceremony, when members of the public will be able to float a candle in St Ann's Well Pool in memory of loved ones and there will be a blessing of people and pets.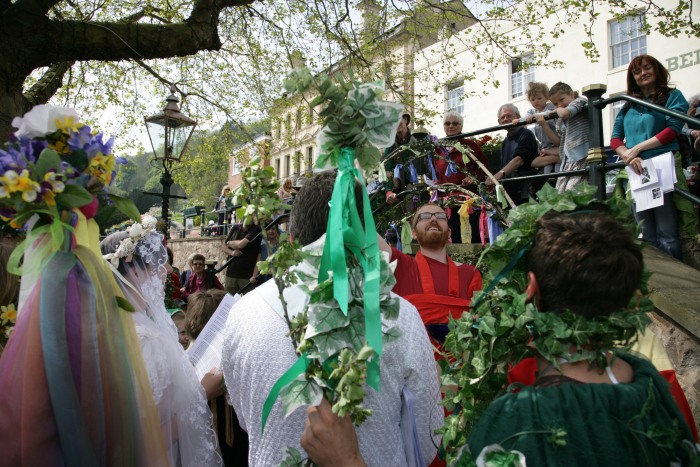 Photo by Steven McCrudden
Local children will also perform a ballet of May Day on the Malvern Hills, inspired by The Vision of Piers Plowman.
For 2015, those not able to manage the steep walk up to St Ann's Well can take advantage of a special mini bus service which will take them to St Ann's Knoll (though please be aware that the footpath from here to the Well is unfortunately too steep for wheelchairs). The mini bus will leave The Unicorn Car Park at 12.15pm and 12.45pm, returning from the Knoll at 3.25pm and 3.50pm.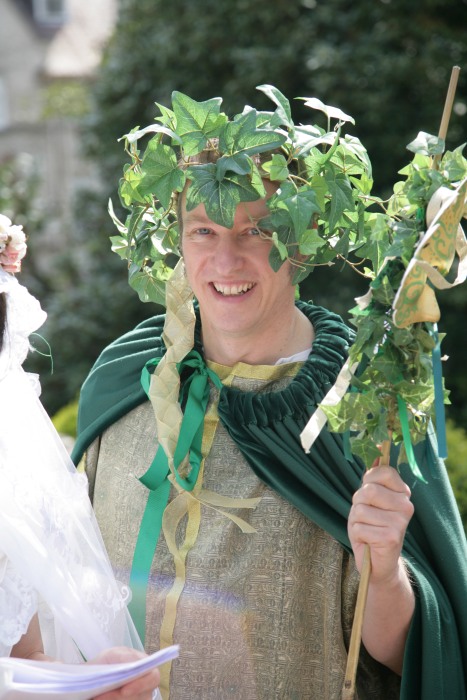 Photo by Steven McCrudden
The event also remembers the many donkeys still working hard around the world today by raising funds for Safe Haven for Donkeys in the Holy Land, a charity which runs sanctuaries and provides veterinary and animal husbandry services and advice on both sides of the Israel-Palestine border. For more information on SHADH, please visit www.safehaven4donkeys.org

---
Location: Priory Gatehouse, Great Malvern, Worcestershire

Grid Reference:
Ceremonial County: Worcestershire

Map Link: Google Map

Aerial photo: Google Satellite

Getting there: Off the A449 take the B4211 into Church Street and then right into Abbey Road.

Access: There is a steep hill up to St Ann's Pool, they are providing buses to get you up there, but unfortunately there is no wheelchair access as the path down to the Pool is too steep.
Website:

Other Useful Websites: Malvern Museum (in the Priory Gatehouse)

Malvern Tourist Info Centre St Ann's Well Cafe Safe Haven for Donkeys

Email: thedonkeyminister@outlook.com
Address: Priory Gatehouse, Abbey Road, Malvern, Worcestershire (start point)
Postcode: WR14 3ES
Telephone:
Opening Times: May Day 10:30am-5pm

Charges: Free

Parking: You may need to park in the town car parks and walk to the start point or if taking the mini bus up to St Ann's Knoll then you may be able to park in the car park of the Unicorn Inn, the bus pick up point.
Other Location Pages:
Other Relevant Pages:

Notes: This is an annual May Day event. It starts at the Priory Gatehouse and then a procession travels around the spouts before ending at St Ann's Pool for a blessing and candle floating.

For 2015 they are providing a bus service from the Unicorn Inn Car Park to St Ann's Knoll.

I have been informed and can see from the photos provided for this article that this colourful event provides some good photo opportunities.
Please let us know any other information that we can add to the Grid(s) or page and any errors that you discover. Before making a long trip to any location it is always wise to double check the current information, websites like magazines may be correct at the time the information is written, but things change and it is of course impossible to double check all entries on a regular basis. If you have any good photographs that you feel would improve the illustration of this page then please let us have copies. In referring to this page it is helpful if you quote both the Page Ref and Topic or Section references from the Grid below. To print the planning grid select it then right click and print the selected area.
Please submit information on locations you discover so that this system continues to grow.