Article
Wildlife photography in April
For the nature and wildlife photographer April is the main start of spring, with so much starting to happen, with memorable items like the displays of the Great Crested Grebes and Capercaillies, and woodlands carpeted in bluebells. Many of the woodland plants get a good start before the leaf coverage on the tress gets too dense.
While a month or two before it was defiantly winter, in April everything's coming alive, new shoots on trees, far more birdsong, including dawn choruses worth getting up to listen to. We start to notice far more movements, ants, beetles, maybe some ladybirds, and all types of cold blooded creatures are out soaking up the sun, some changing into their breeding colours. For some its the time to venture out after winter while for others mating is their minds.
A number of the migratory birds will be back during the month from their winter holidays. Swallows usually around the middle of the month. Cuckoos can start to be heard, dates vary throughout the UK where this is first heard. Nightingales can be heard again in some woodland. Puffins

start to arrive in their bright new plumage, but it will be a while before they start to bring in the sand eels. In the wetlands several type of warblers start to be heard at different points in the month. Some others are leaving including Redwing

and Fieldfare.

You can see examples of some of the wildlife highlights that you could photograph at the end of this page.
Most birds are now into courtship and territorial displays but some made a head start, and the first Mallard ducklings can be seen following their parents. Another early breeder is the Long tailed Tits, who have and are feeding first young in April. A courtship display that is worth looking out for in April is the Great Crested Grebes, who mirror each other in elaborate and ballet like moves, often standing on the water.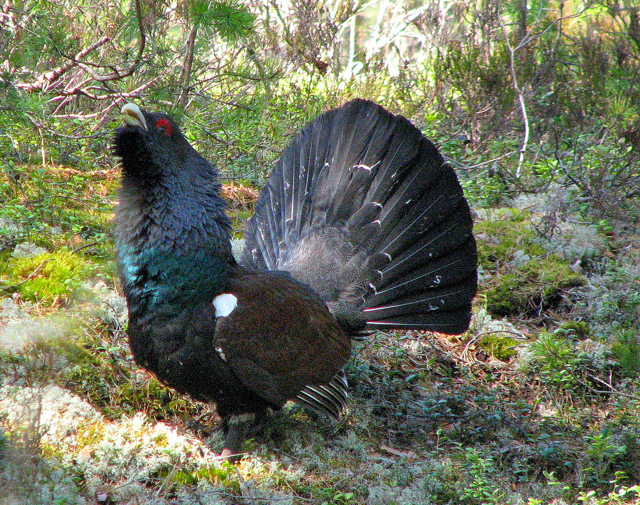 Capercaillie by Terje Asphaug see original

Another bird that has an impressive display in April are the Capercaillies, being over 4kg, and a metre long this is a sizable bird. The males displays in small clearings called lek's, where the males fan out their tails, inflate their throats, and create a noise that no one has been able to explain, attempts include, drum roll, corks popping, gargling, tapping and even Asthmatic wheezing. The Capercaillies became extinct in Britain in the 1789's, were reintroduced in 1837 and by their high point in the 1960's there were around 10,000, but by two years ago it had dropped to under 2,000 and is still dropping, partly due to change of land use and partly due to wire that is put up to protect trees proving lethal when these fast, heavy birds fly into it. So this is a bird to photograph in the next few years before it goes extinct again in the UK, but be careful, the males when in the mood, have been known to charge at people and even cars when they have thought they were in their territory.
At the edge of woodlands, and sometimes well beyond, new mole hills start to appear as the moles forage further a field for worms to feed their young. Within the woodland Badgers become more active, and possibly the young that was born in the winter, can be seen above ground for the first time towards the end of the month.
In the south of England, but only a few areas of Wales and further north, you may come across the hazel dormouse on low branches of trees and shrubs. After 5 months hibernation and having lost half their weight they are about again in April, spending just about all their waking hours hunting for food. You are most likely to find them after dark, on woodland edges by using a torch. At this time of year one of their favourite foods are the honeysuckle shoots. Their nests are tightly woven balls, that are about tennis ball size in the bushes often including a lot of honeysuckle bark.
Some butterflies, the first usually being the Holly Blue, caterpillars for several varieties can be discovered and bees can be seen. The frog spawn that appeared in March turns into tadpoles. The sand lizard changes into its breading colours, bright green. April is also the beginning of the courtship cycle for the grass snake, although it will be 2 months before they start to lay their eggs. Their courtship involves the males following the females, constantly flicking their tongs and rubbing their heads on the females backs. The grass snake has no venom so if confronted just pretends to be completely dead.
Amongst the flowers that can be seen are Bluebells, Bugle, and Germander Speedwell, and forget-me-nots; all blue, yellow flowers include the primroses, cowslips, marsh marigolds, yellow pimpernel, and yellow archangel, violet flowers include the Sweet Violet and Early Dog Violet. The Red Champion, you can guess the colour of and white flowers include Wood Anemone and Wood Sorrel plus the Greater Stitchwort.

Of the more rarer flowers to be seen during this month includes orchids and the very rare Snakeshead Fritillaries. There are three good locations to see these, two in Oxfordshire and one in Wiltshire. In Oxford you can see them in the meadows of Magdelene College, or in the village of Ducklington in Oxfordshire every year they run an annual fund raising day, the Fritillary Sunday Festival, and open up the 10 acre meadow near the Church that grows the Snakeshead Fritillary to visitors. Another good place to see them is in the Cricklade North Meadow Nature Reserve in Wiltshire.

The Oxlip Odyssey, a yellow flower, is not so rare but can only be found in woodland in Essex, Suffolk, and Cambridgeshire, this is often confused with some hybrids that have developed.

The common toadstools can be found in fairy rings, on pasture that has not been fertilised or recently ploughed from the beginning of April to the end of May, while the St George's mushrooms are said to appear on St Georges day, the 23rd of April.

If I have missed something! then why not let us know, and a photo would also be appreciated if you happen to get one.

Snakeshead Fritillary Miles Underwood
---
More Information
See also the Nature and Wildlife calendar - April
Take a look at Where to photograph Bluebells,

also looks at how to photograph them and even some of the mythology surrounding them. A long list of locations by county are listed at Bluebells

You can find more on Puffins


and How to photograph puffins


together with a List of places in the UK where you can see Puffins,


other species can be found listed in the Wildlife and Animals

section of the Topic Index and plants within the Nature, Flora and Countryside

section, more lists may be found from the Wildlife & Nature

index page within the reference section. These lists also give you links to other websites allowing you more information on what we have and haven't yet covered.
---
So what could you Photograph this Month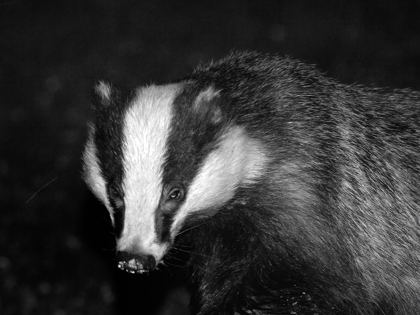 Badger taken at night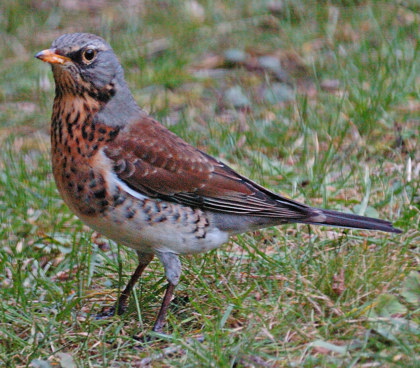 Fieldfare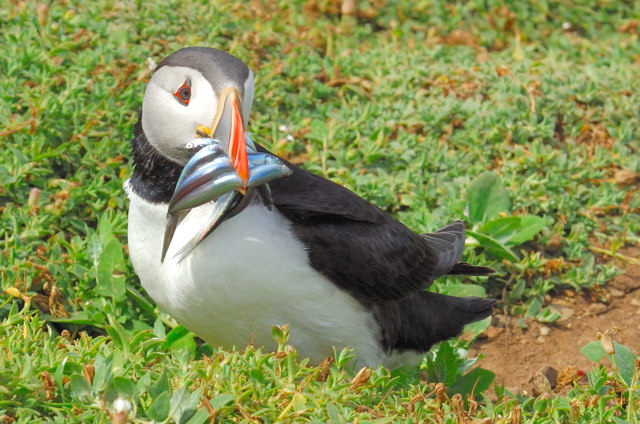 Puffin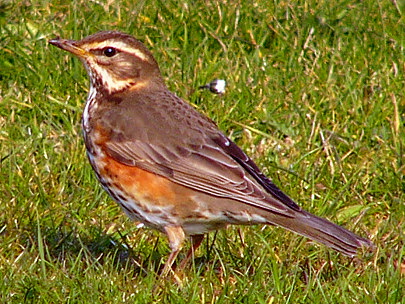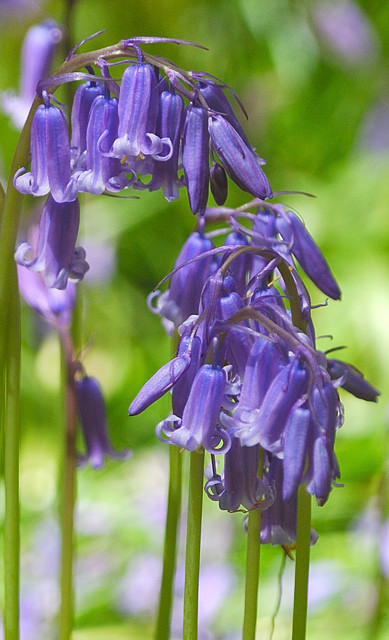 Bluebell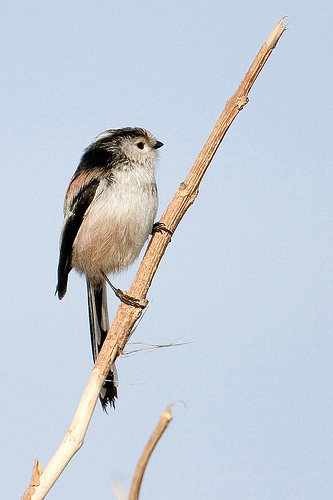 Long Tailed Tit

by Keith Marshall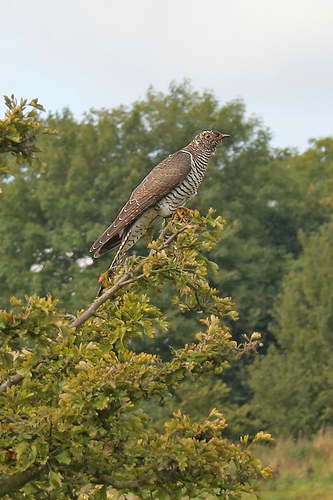 Cuckoo in Wye Valley

by Mark Kilner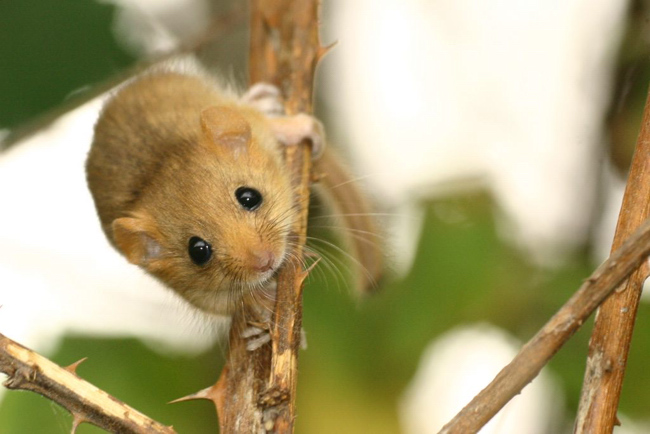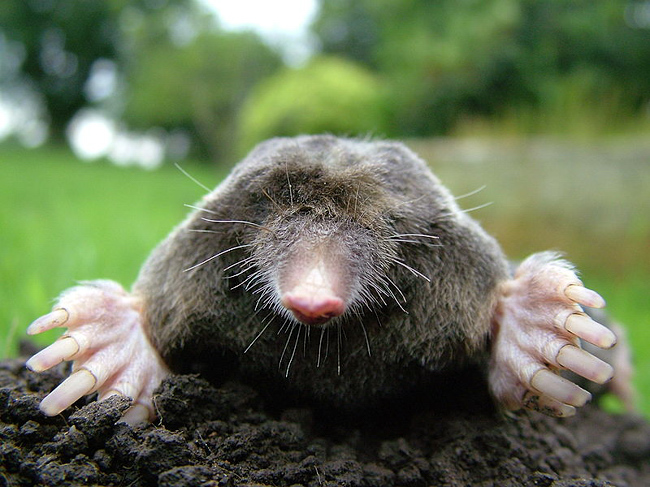 Mole

by Michael Hill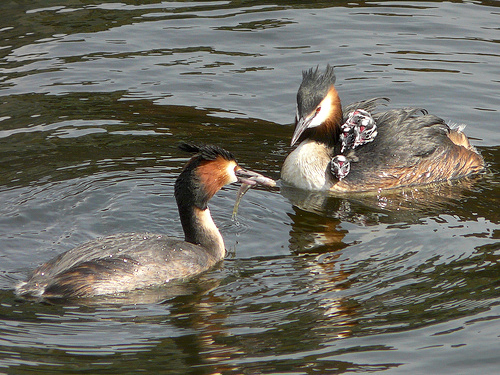 Great Crested Grebe

by Mike Scott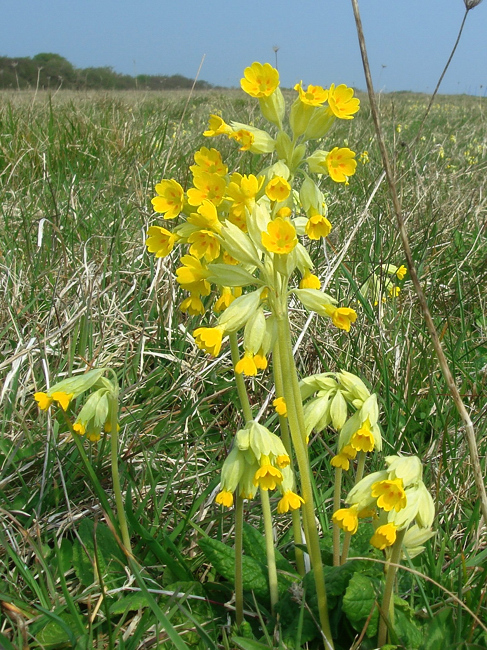 Cowslip

by Durlston Country Park