Butterfly & Wildlife Park

Spalding, Lincolnshire

Location Guide
Tropical gardens, tropical aviary, Birds of Prey Centre, gardens and outdoor animals all make a day our to the Butterfly and Wildlife Park.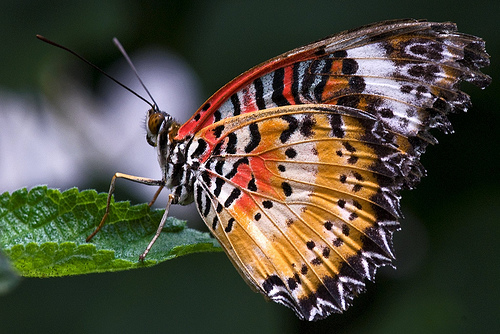 Orange Lacewing

Les Binns

The Tropical Gardens is said to be one of the largest in the UK, a stroll around them to see they hundreds of butterflies against a background of colourful flowering trees and lush vegetation that provides cover and nectar for the birds and butterflies. There are feeding stations where you can watch the butterflies feeding. The gardens are kept at a constant temperature to allows the plants to grow all year round. It is also home to other exotic animals who share the house including snakes, Lizards, terrapins, iguanas, a Royal Python, Moja, Water Dragons, Bearded Dragons, toads, Caiman frogs, and an African White-Throated Monitor Lizard. There is an Ant Room where you can watch leaf cutting ants in action, and an insect gallery to observe all those creepy crawlies like spiders, millipedes and scorpions including a display of emerging butterflies.
The Tropical Bird Aviary houses some unusual soft billed exotic birds including Waxwings, Whydahs and Weaverbirds. Soft billed means they are seed and fruit eaters. They are colourful birds and their plumage changes with the seasons in order to attract and display to the females.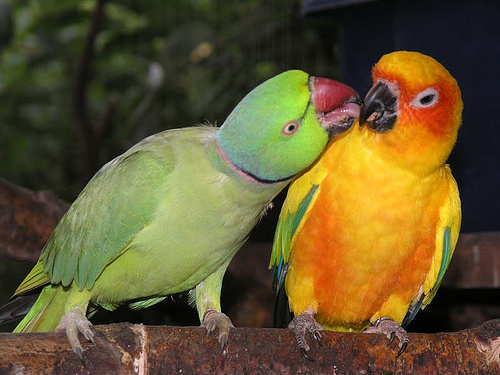 The gardens include those that will attract butterflies, bees and birds and other wildlife to them. There is a herbaceous border, and herb garden which are brightly colour or highly scented and include such plants as Solidago (goldenrod), Kniphofia, (red hot pokers) Buddleias, digitalis (foxgloves), Yarrow, Geraniums (cornsbill), Lupins, rosemary, sage, lavender and everything that bees like. The fruit orchard has a trail which meanders through it and in spring is full of blossom and in autumn full of fruit. While the wild copse has been allowed to grow naturally and fallen twigs and leaves have mixed with the soil to create a habitat for all sorts of wildlife.
Around the grounds you will also get to see other animals including: a miniature pony, sheep, Llamas, rabbits, guinea pigs, Raccoons in the raccoon colony, Pygmy Goats, Pot Bellied and Curly-Coated Pigs, Bush Tailed possums, Norfolk Black Turkeys and much more.
The Birds of Prey Centre is home to 30 birds from all over the world including Africa, Eurasia & Northern Europe. Some are rescued birds, some exchanges with other falconry centres and others hand reared. Species on display include a Lanner Falcon, Eagle owl, Snowy owl and a buzzard. They also have flying displays of these magnificent birds which takes place daily at 12noon and again at 3pm, although from September to the end of the season this can be subject to weather conditions.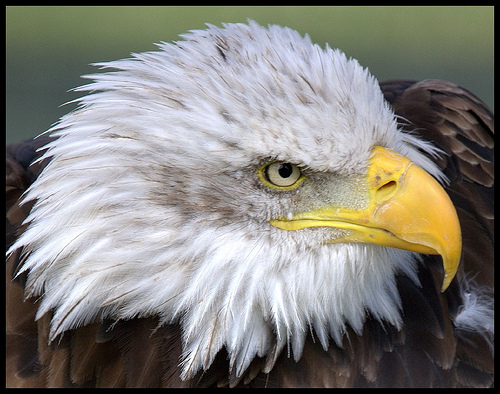 American Bald Eagle

Melody

Other facilities include:
Adventure Play Area for the children

Tearooms for a coffee break, lunch or afternoon tea

Gift Shop
---
Location: Butterfly & Wildlife Park, Spalding, Lincs

Grid Reference:

TF437234

Ceremonial County: Lincolnshire

Map Link: StreetMap

Aerial photo: Google Map

Getting there: From A17, take B1390 to Long Sutton. Turn left opposite Bull Hotel, continue to T junction, turn left and shortly after turn right into the park.

Access: Ample free parking
Website: www.butterflyandwildlifepark.co.uk
Other Useful Websites:
Email:
Address: Butterfly & Wildlife Park, Long Sutton, Spalding, Lincolnshire
Postcode: PE12 9LE
Telephone: 01406 363833
Opening Times: 19-27 Feb 10am-4pm. 2 Apr-30 Oct 10am-5pm. Last admission 1 hour before closing.

Charges: Adult £8.50; OAP £7.50; Child (3-16) £6.50; Family (2+2) £27 + £5.50 for each additional child. Season tickets also available see website for details and prices.

Nearby Locations:
Other Location Pages: Lincolnshire's Top Attractions

Notes: Guide Dogs Only. Wheelchairs are available.
Please let us know any other information that we can add to the Further information and Planning Grids or page and any errors that you discover. Before making a long trip to any location it is always wise to double check the current information, websites like magazines may be correct at the time the information is written, but things change and it is of course impossible to double check all entries on a regular basis. If you have any good photographs that you feel would improve the illustration of this page then please let us have copies. In referring to this page it is helpful if you quote both the Page Ref and Topic or Section references from the Grid below. To print the planning grid select it then right click and print the selected area.
Please submit information on locations you discover so that this system continues to grow.