Benwell Roman Temple

Temple of Antenociticus and Vallum Crossing

Newcastle Upon Tyne, Northumberland

Location Guide
Two smaller items that can be found are the Roman Temple of Antenociticus and Vallum crossing at Benwell, all other remains in this area are covered by later developments.
The Fort at Benwall known as Condercum

was a cavalry fort built just after 122AD.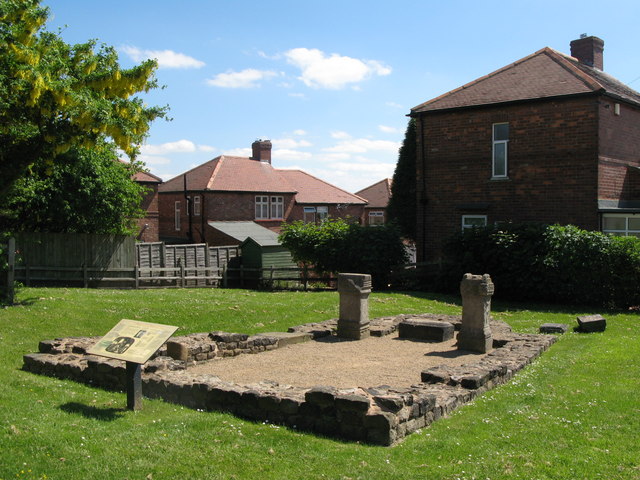 Photo above and below by Mike Quinn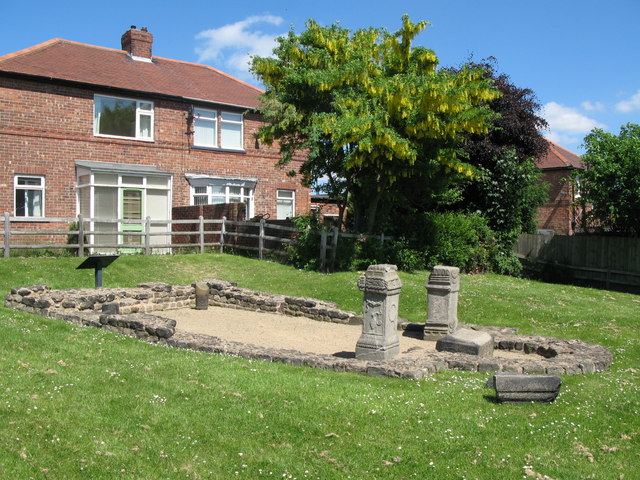 The God Antenociticus and Anociticus. The same god, known as Antocidicus and invoked here and at Chesters Roman Fort

is thought to have been a warrior or smith deity, although some, from its hair style suggest a connection with either Greek hero gods, tie up with a Celtic deer god. While most religions were practiced by the common soldiers, this one appears to have had support from senior officers of auxiliary units and from legions stationed in Britain.
The inscriptions to Antenociticus at Conderecum (Chesters) are :-
DEO ANTENOCITICO ET NVMINB AVGVSTOR AEL VIBIVS > LEG XX V V VSLM (To the god Antenociticus and the Divine Spirit of the Emperor, Aelius Vibius, centurion of the Twentieth Legion Valiant and Victorious, willingly and deservedly fulfils a vow.);
DEO ANTENOCITICO SACRVM COH I VANGION QVIB PRAE EST ...C CASSIANVS PRAEF VSLM (To the holy god Antenociticus, the First Cohort of Vangiones, under the command of the prefect Gaius Cassianus, willingly and deservedly fulfil their vow.),
DEO ANOCITICO IVDICIIS OPTIMORVM MAXIMORVM QVE IMP N SVB VLP MARCELLO COS TINEIVS LONGVS IN PREFECTVRA EQVITVM LATO CLAVO EXORNATVS ET Q D (For the god Antenociticus. By the decrees of the best and greatest of our Antenociticus, who enjoy dedications from all the legions stationed in Britain and from senior officers of the auxiliary unit's emperors, under [the administration of] the consular Ulpius Marcellus, while serving as prefect of cavalry, Tineius Longus was adorned with the broad stripe [of a senator] and appointed to the post of Quaestor).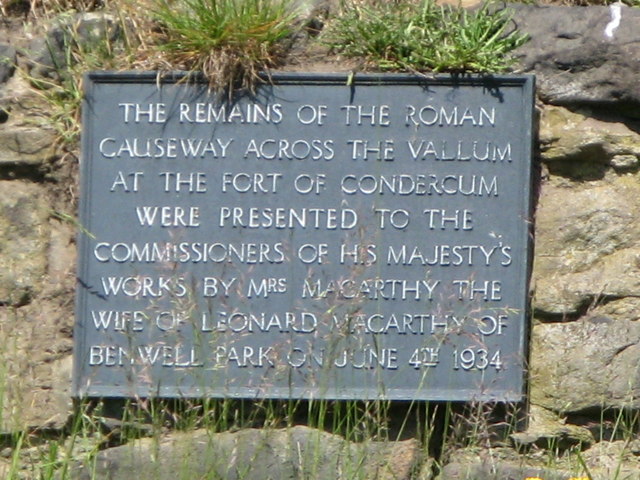 Plaque marking the causeway at Condercium (Benwell) Fort
Photo by Mike Quinn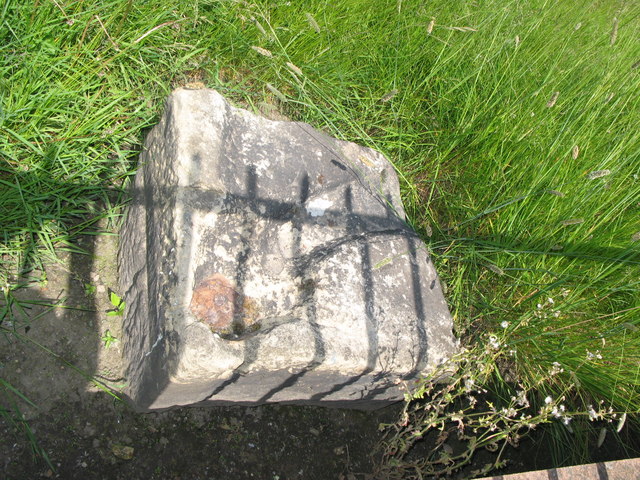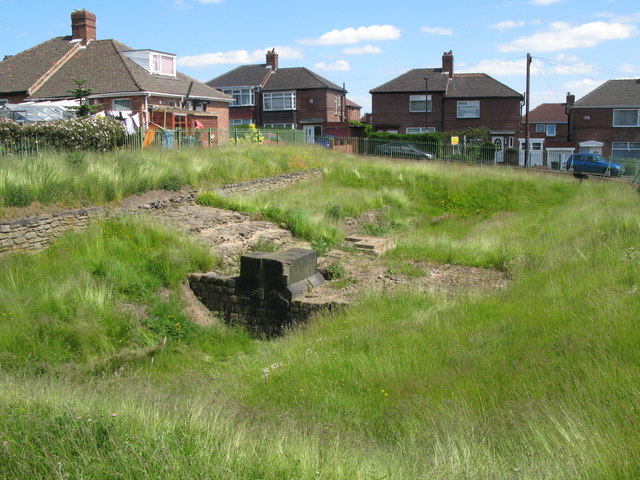 Vallum Crossing photo by Mike Quinn

Gateway pivot stone at vallum crossing at Benwell Fort. Photo by Mike Quinn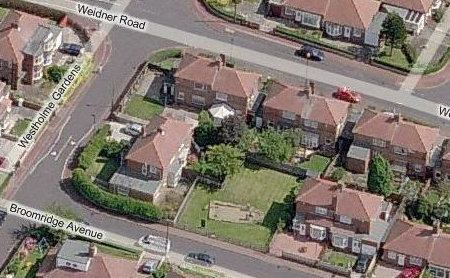 The location of the temple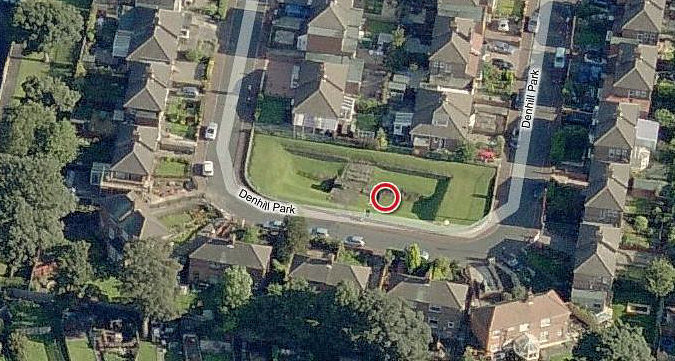 the location of the crossing
Mile forts, turrets and the fort is all under developments and nothing can be seen of these but quite a lot is known about Condercum.

---
Please let us know any other information that we can add to the Grid(s) or page and any errors that you discover. Before making a long trip to any location it is always wise to double check the current information, websites like magazines may be correct at the time the information is written, but things change and it is of course impossible to double check all entries on a regular basis. If you have any good photographs that you feel would improve the illustration of this page then please let us have copies. In referring to this page it is helpful if you quote both the Page Ref and Topic or Section references from the Grid below. To print the planning grid select it then right click and print the selected area.
Please submit information on locations you discover so that this system continues to grow.