Spurn Head Lighthouse

Hull, Yorkshire

Location Guide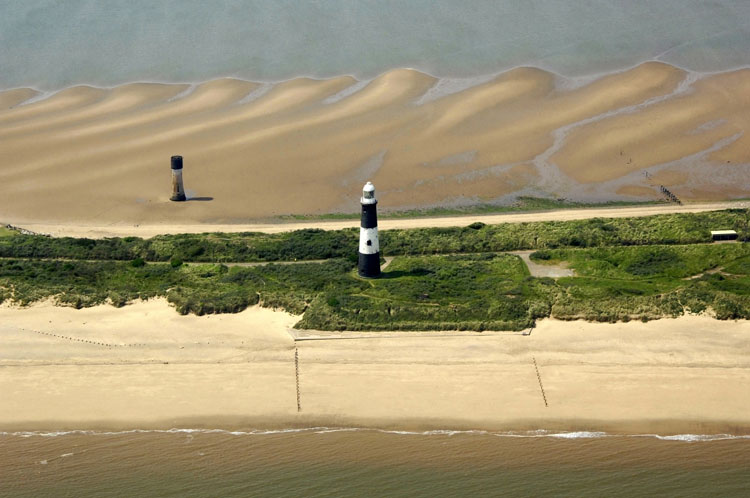 Aerial Photo by Marinas.com

More images are available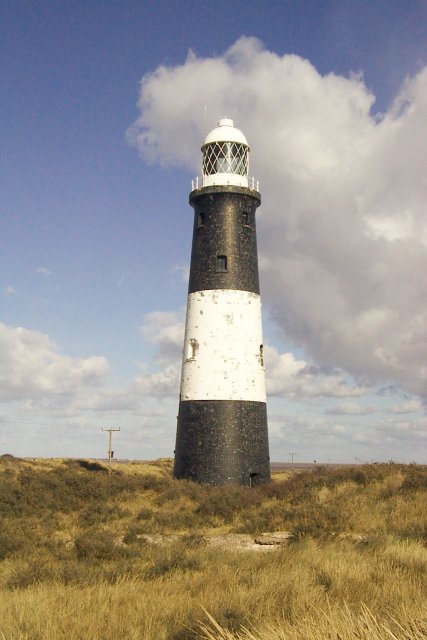 Photo by Martin Norman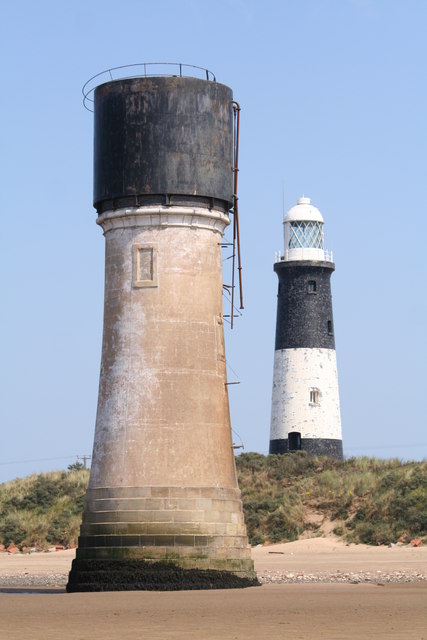 Photo by Gaz Watts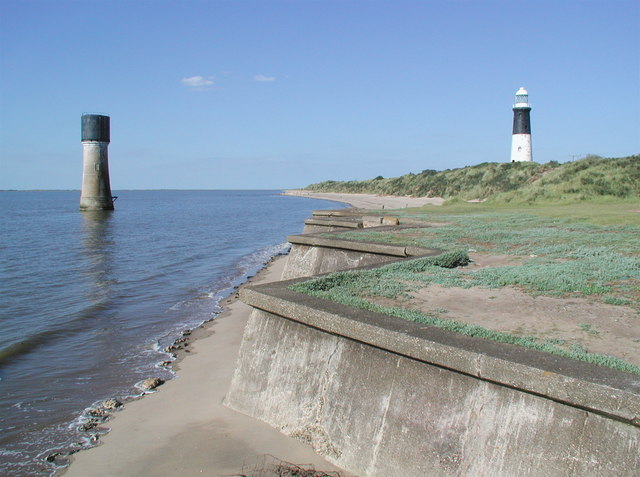 Photo by Paul Glazzard

The first reference to a lighthouse on Spurn Head dates back to 1427 when a hermit, William Reedbarrow, was granted dues from passing ships to complete a lighthouse he was building there.
In the late 17th century high and low lights were erected on what was then the tip of the spit, probably about two miles north of the present tip. The low light had to be rebuilt several times but the high light lasted until the late 18th century when John Smeaton, the celebrated engineer who had built the Eddystone Lighthouse

in 1759, designed and built two new lighthouses at Spurn under the direction of the Hull and London Trinity Houses.
In 1852 a new low lighthouse was built on the Humber foreshore and in 1895 the high one was also replaced because there was evidence that the foundations of Smeaton's lighthouse were giving way. The low lighthouse then became redundant, since lights shone out at several levels from the new one, and it was used to store explosives for a while before being topped by a water storage tank. The high lighthouse shone out over Spurn until 1985 when modern technology meant that it too became redundant.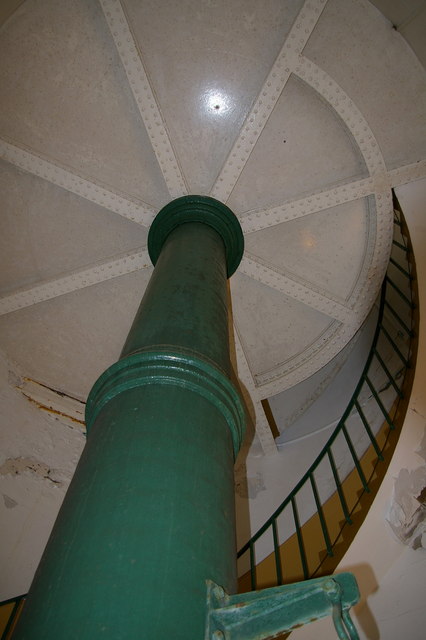 The inside

Photo by Charles Reispin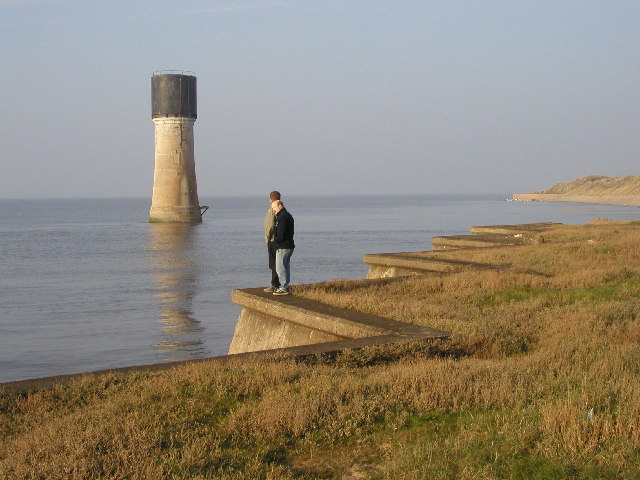 Photo by Andy Beecroft

giving an idea of size
---
Lighthouse information Grid

Name:

Spurn Head, Hull, Yorkshire

Current status:

Not used since 1985

Geographic Position:

53° 34" 44' 0° 7" 1'

Grid Reference:

TA401112

Ceremonial County:

Yorkshire

Appearance:

High - Black tower, white band and light housing

Low in water stump with lamp removed and water tank in its place

Map Link:

Multimap

Aerial photo:

Other photos:

Geograph

Originally built:

1427 (nearby)

Current lighthouse built:

High 1895

Stump of low now with water tank, 1852

Height of Tower:

Height of light above mean sea level:

Character of light:

Character of fog signal:

Range of light:

Owned / run by:

Getting there:

Access:

Website:

Other Useful Websites:

Routes:
Other Relevant pages:

Notes:
Please let us know any other information that we can add to the Grid or page and any errors that you discover. Before making a long trip to any location it is always wise to double check the current information, websites like magazines may be correct at the time the information is written, but things change and it is of course impossible to double check all entries on a regular basis. If you have any good photographs that you feel would improve the illustration of this page then please let us have copies. In referring to this page it is helpful if you quote both the Page Ref and Topic or Section references from the Grid below. To print the planning grid select it then right click and print the selected area.
Please submit information on locations you discover so that this system continues to grow.